Keltek
Specialises in water leak detection, repairs, network renewals and new connections. We operate nationwide to the highest standards in customer service and health and safety. Keltek offer value for money solutions.
Contact Us
Core services
About us
A dynamic environmental & engineering consultancy operating in the water industry and helping businesses to reduce water consumption and lower costs
Keltek custom design a managed water solution to help our commercial water users use less water, reduce water bills and be more socially responsible ensuring future sustainability.
Keltek specialise in:
The design of solutions for the service and maintenance of water networks.
The provision of water leakage monitoring and associated services to reduce water waste.
The provision of water leak detection and repairs, network renewals and new utilities connections.
Trusted industry experts we diagnose any water supply issues and use our expertise and experience to advise cost effective solutions.
Most businesses are unaware of the environmental damage their underground water leaks are causing in addition to the tens of thousands of pounds of unnecessary costs for this wasted water.
Keltek design and incorporate innovative and cost-effective water reuse systems for improved economic and environmental efficiency.
Developing Keltek's managed water solutions helps safeguard an organisation's sustainable water future by addressing potential risks and reduces water bills year on year.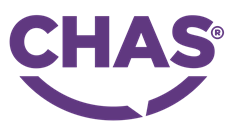 The Keltek Leaders
Passionate about what we do

"The Troubleshooter"
Always up for a challenge Fergus somehow brings calmness and enthusiasm in equal buckets.

"The Chairman"
With 30 years experience working in the Water Industry, Sean has worked on both sides running a successful contracting business and acting as a consultant to numerous Water Companies.

Steve Billington
Operations Director
"The Go To"
Steve has a reputation in the industry of getting things done. From running successful contracts to working through the nights, Steve ensures that the job get done.
Testimonials
Graham Construction
A first class service
Thank you guys for an excellent job at New Cross Hospital. From our initial approach at short notice right though to site clearance, the communications, collaborative working and focus on safety have been first class. We look forward to working with Keltek again
Pat Cassily - Senior Project Manager
Testimonials
Cheltenham Racecourse
Increased water supply for the Festival
Keltek was able to change our water system to enable us to have the supply we needed to facilitate key race days throughout the year.
Tim Partridge - Regional Buildings & Maintenance Co-Ordinator
Testimonials
The Royal Wolverhampton NHS Trust
On time, within budget and without disruption
I would like to thank Keltek for the hard work completing the critical infrastructure work at New Cross Hospital safely, on time and within budget. The collaborative approach and excellent communications with all stakeholders, ensured that essential water improvements were achieved with minimal disruption.
Hason Khan - Senior Project Manager
Testimonials
Ratcliffe College
66% reduction in consumption per pupil
Keltek highlighted that there was a constant flow of 1,2000 l/hr of consumption even when the school was empty. They promptly and efficiently located the leak on a 100 m section of pipe and through slip line technology were able fix the leak with minimum disruption and save us £12,000 per year. I would thoroughly recommend Keltek
Mr Reddin, Headmaster
Testimonials
Havas Helia
An absolute pleasure!
I would just like to pass on my thanks for your attentiveness this last week. Your team were an absolute pleasure to have on site and were very helpful and kept us informed at all times. If we need further works done in the future I would not hesitate to use your firm as it is a rare thing to find such customer care, particularly in the industry in which you work. They have left the site cleaner than they found it to be honest and all works have been carried out with care. Thank you so much, this has been a bit of an ongoing saga for us as you know so to have it sorted is a huge relief.
Hayley Evans - Facilities Manager